Surrey Student Homes working with Heritage
|
Surrey Student Homes (SSH) is a family run business and has over 15 years' experience in the student accommodation market, with properties typically within a 15 minute walk of the university campus.   Surrey Student Homes are the largest private landlord to the students of the University of Surrey.

Gurpreet Tulsi
Director, Surrey Student Homes
Gurpreet was born and grew up in Guildford; he studied at UCL gaining a degree in Chemical Engineering, followed by a Masters at University of Surrey in Management. Whilst working in the City in private banking for 9 years, he created and grew a property investment portfolio in Guildford servicing University of Surrey students.
The company's' portfolio now comprises in excess of 100 rooms, with this figure increasing year on year and all conveniently located for the University.
Heritage Architecture and Surrey Student Homes have worked together for the last 4 years, redesigning and remodelling accommodation for students in and around the Guildford area specifically for University of Surrey.
Heritage Architecture's team of designers have assisted SSH in designing and acquiring planning permission for thirteen SSH properties.
We asked Gurpreet to tell us why he chose Heritage Architecture and his experience of working with us…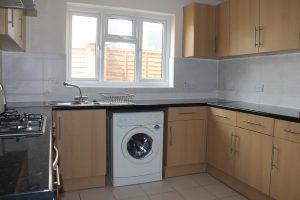 Why did you choose to work with Heritage Architecture? How did you find out about us?
"I initially found out about Heritage Architecture whilst researching information on a particular property I was interested in. I needed plans drawn up to extend an existing residential investment in my portfolio. After seeing they had submitted a successful proposal for another property on the same street, I contacted the Heritage Architecture Team.  They designed a new development of 9 or 10 houses near to where my portfolio is located and I was impressed with the number and quality of houses that they were able to fit on the development".
 How well do you feel we understand your business and its commercial & other needs?
"Really well – in the beginning it was helpful to sit down and discuss proposals for our properties.  These initial meetings enabled me to discuss options and see the drawings evolve quickly to obtain the right scheme. By doing this, Heritage Architecture have helped maximise the potential of properties within the SSH portfolio.  This procedure also saved me time and money as discussing drawings via email and telephone can be a longer process. As a result of these meetings Heritage Architecture really understands our business needs".
What do you particularly like about the Heritage Architecture team?
"Firstly, the locality of Heritage means they are close to all my properties and it is convenient as I can easily visit their offices. Secondly, what is highly significant is Heritage Architecture have demonstrated local knowledge of the housing market in Guildford and expertise in securing Planning Permissions and Building Regulations approvals".
 Do you have any specific comments on our service?
"Heritage Architecture has provided me with a friendly, reliable and honest service".
 Why do you come back to Heritage Architecture?   
"Flexibility – Mike visited sites to discuss planning issues with myself and Planning/Building Control officers, at key stages in projects. This resolved issues quickly and allowed permissions to be granted without delays.  This personal approach really suits me and as a result I've been keen to bring new projects to Heritage Architecture".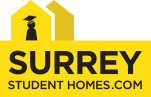 For more information on Surrey Student homes visit  www.surreystudenthomes.com