During summer as the days become longer & lighter, your outside space becomes a natural extension of your home with many uses:  Living room, outside kitchen, dining room, sleeping/snoozing, playroom with the kids, quiet reading or simply a cool chill-out zone.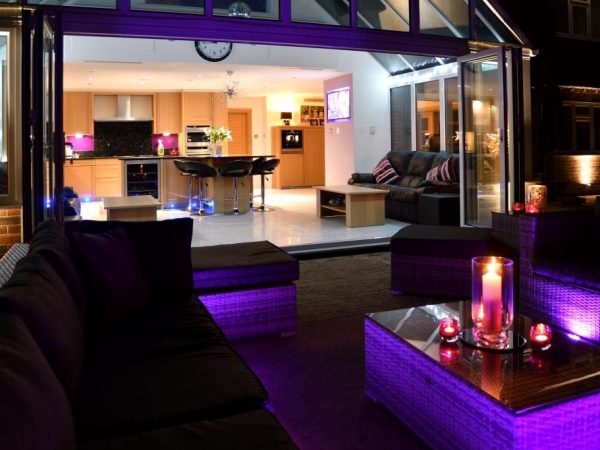 HERITAGE ARCHITECTURE are seeing more and more clients looking to alter their home to suit the way they live and often this can be achieved without the hassle of a major alteration or extension.  Just by changing your home's internal layout and relationship with the garden can create a greater sense of space and make your home more appropriate for your families needs.
For example just by adding bifold or sliding doors linking to a patio or deck can give the illusion of extra square footage by opening up the available outside living space for a bit of al-fresco dining or just relaxing in the shade with a good book or a favourite tipple after a hard days work.
Bi-fold v's Sliding doors: The advantage of bi-fold doors over patio or sliding doors are that they slide and fold over each other to provide a maximum size opening bringing the outside in and vice-versa. The advantage of sliding doors is that a greater expanse of glass is possible with a lesser amount of frame for a better view but at the expense of the size of available opening as the panes slide over each other so the actual "opening" is smaller.  French or patio doors give a more traditional feel and may also be the right solution for you. At the end of the day its a personal choice but either way its a great way to make the most of your garden in the warmer months.  See more images of doors in our Gallery or see our links page for local suppliers.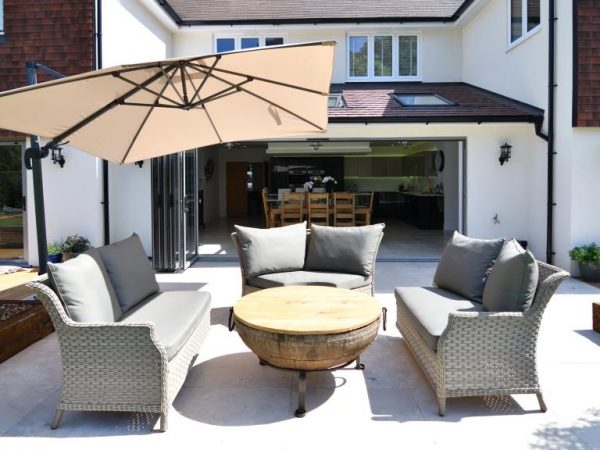 If you'd like to discuss how Heritage can help you make the most of your inside/outside spaces please contact us for a free initial consultation…